The Book is Back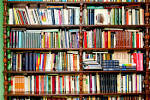 Is it me? Or does it seem like the eReader excitement has faded a little and the actual BOOK is back?
I love my Kindle, I do, but lately it is on my nightstand gathering dust while I snuggle into bed with a physical book. I flip the pages, skip around, dogear sections…y'know, everything I used to do before my fling with the Kindle.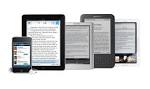 Don't get me wrong, I will not give up on my Kindle. There is nothing more convenient than boarding a plane to Europe with a slim, little gadget that allows me to read and purchase books, but I am relieved to see that the book hasn't faded into the ether, hasn't become an antiquated object that can only be seen in museums. To me, the book seems alive and well and even thriving, and I am very pleased by this notion.
What are you reading? And on what?